Home
»
About Project Talim
About Project Talim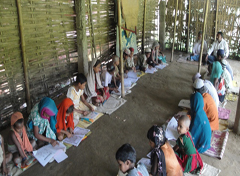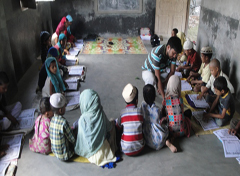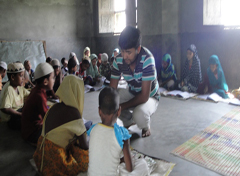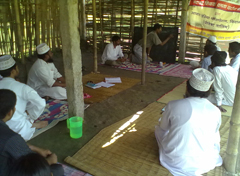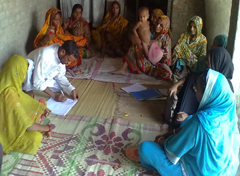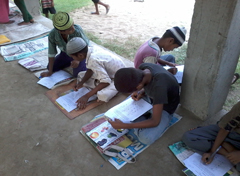 Azad India Foundation has started an innovative integrated programme linking Madarasas to formal education under National Open School. This programme is being supported by Sir Dorabji Tata Trust, New Delhi for duration of three years. The rationale behind this programme is that the education being imparted in the Madarsas is based on deeni talim (religious education), which largely remains traditional.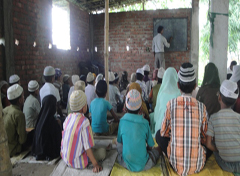 The programme would be implemented in 20 villages of Pothia block, Kishanganj. The villages have been selected on the basis of high concentration of illiterate female population. AIF will also open education centres in villages where there are no government schools or Madarsas. These centers would also provide education to children, especially girls, in the 6-14 years age group for NIOS examination. The main aim of the program is to bring in those girls who have been unable to continue their schooling due to various reasons into the mainstream education. The education centres would also provide functional literacy to the girls above 14 years and adult women.
Project Talim
Project Talim is being implemented in 20 villages of Pothia block. The villages have been selected on the basis indicators such as high concentration of illiterate population, non-availability of formal education in the vicinity, distance from the govt schools etc. The first two months were devoted to the selection and identification of the project team. The actual work started from the third month.
Selection of the Project Team
Project Talim has total 40 teachers, 3 Cluster level coordinators and 1 Project Coordinator. In the first two months of the project duration the team was selected through open written test and interview process. All efforts had been made to keep the process transparent and select only the deserving ones. The selected candidates were given orientation in their roles and responsibilities.
Base Line Survey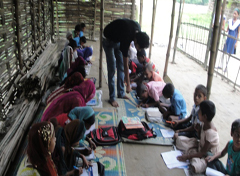 AIF carried out baseline survey under the supervision of Mr Prasad, Education Consultant ,Ranchi to understand the ground realities in the selected villages of the Project Talim.The study investigates the problems faced by the parents of out of school children of the locality especially women, their concerns and inclination towards education. Information was also collected from women and girls aged above 14 years to know about their educational status and as well as to measure the extent of health awareness among them.
The following tools and techniques were used for data collection and identifying an effective strategy for Talim centres.
Study of related documents and literature on NFE

Interview schedule for parents of children 6-14 not going to school.

Interview schedule for women and girls aged 14 and above.A total of 911 persons were interviewed selected randomly. Among them 395 were parents of children aged 6-14 years and 516 girls and women above 14 years of age. With regard to household data, field investigators randomly selected the households in each sample village habitation giving due representation to the households with out of school children. The household survey included questions on source of income, educational background of the members including children, their accessibility to the school/madarasa.Some observations of the Base Line are

During the field survey 178 children between 6 to 14 age-groups were spotted who were not going to school. The number of children in the age-category of 10 years was found maximum (22%), however 12 and 8 years children were 19% and 17% which kept increasing till 12 years of age.

Among the children identified 44% were girls and 56% were boys. This indicates that both girls and boys are of same ratio that is still out of school.

98% children stay with their parents which shows that they are not vagabonds.96% of mothers are housewives, 2% women work on fields and 1.4% work as labourers.

80% children are not engaged in any kind of work even at home. But 20% children are engaged in some kind of work either at home or somewhere else.

It was found that 66% of children were in the category of never enrolled whereas 34% were dropouts who discontinued schooling after attending few classes.

On the issue since how long children are not attending school, it was revealed that 60% children have stopped going to school even for a single day for the last 2 years. There were children who discontinued since last one year (13%) and few of them left for the last 8-10 months (27%).

While analyzing the reasons for not attending the schools, it was evident that 23% of girl and women could not go to school due to financial burden on parents whereas 12% avoid going to school due to distance from school. The other reasons have come up such as poor teaching in school (7%), household chores (6%), illiterate parents (2%) and early marriage (1%).

59% girls and women have not come across of any educational activities that are being implemented by govt in the area.

67% women and girls have suffered with some kind of illness or disease in the past.
Main Highlights of Phase I Program 2009-2012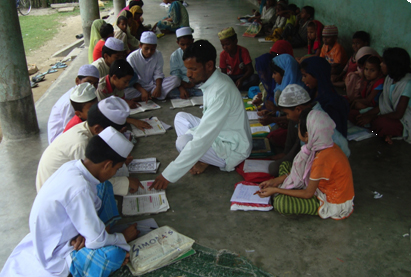 AIF introduced Education through National Open School for the children (6-14) up to class VIII.The madrasas were selected that already have basic infrastructure and children.

A complete database of the children was maintained to track the progress of the children. The methodologies for teaching were both formal (NIOS guidelines) and non formal according to the child's level.
AIF conducted Remedial classes for children who are enrolled in government schools following RTE Act. In year II AIF did remedial classes to almost 1216 children and in year III for 1149 children.

Since many children attend classes with their younger brothers and sisters. AIF gave pre-primary education to children in the age-group (3-5). The competency levels of children are maintained and they are promoted to NIOS level accordingly.

AIF established libraries at all the NFE/ Madarasas to inculcate reading habit among the children. The books are sourced from Pratham, Eklavya,Katha and NBT.

AIF did literacy classes for the girls above 14 and women in their villages according to the time suitable to them through the usage of adult literacy module.
Some Breakthroughs
AIF Initiated dialogue with religious heads for formal education in the Madrasas.

The religious leaders accepted the need and importance of education and fully cooperated with AIF.

AIF did convergence of religious education with formal education.

Around 2200 children cleared NIOS Level III,V and VIII examinations.

Around 2000 children were covered in different madarasas.

Around 1700 children joined formal schools from the Madarasas.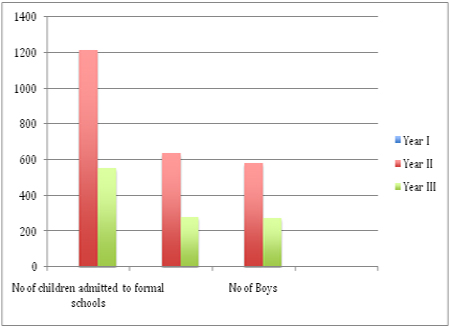 The community members send their children especially girls for education at Madrasas and now to schools after mobilization.

Most of the Madrasas have large number of children including girls who are showing tremendous interest in pursuing education.

Two stitching centres are functional within the intervention area so as to provide vocational training along with literacy classes.

AIF brought 522 adolescent girls and 915 women to functional literacy classes.
Current Number of Children studying in different Classes in Project Talim Phase II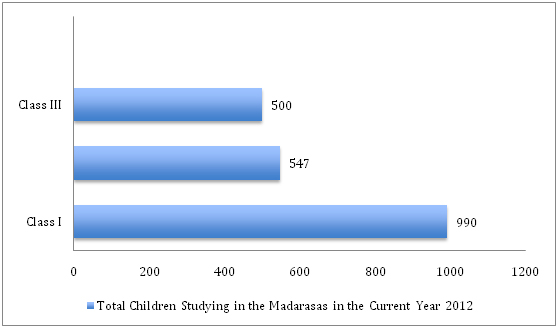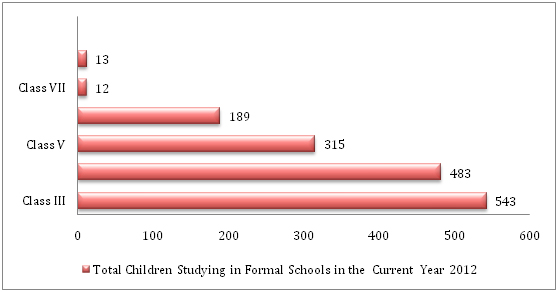 Objectives of Project Talim
Facts and Figures about Kishanganj » | Kishanganj Tourism » | Irani Basti in Kishanganj »